Bad horror films are a passion of mine, particularly the 1970 Euro Trash variety. So, without further ado, here are ten bad horror films. They may not be masterpieces but at least Robert Englund in none of them.
1. Female Vampire (1975)
Female Vampire was written, directed and co-edited by Jess Franco. It stars Franco's new muse, Lina Romay, post Soledad Miranda who died in a car accident four years previously. Romay stars as Irina von Karlstein, who kills her victims by draining them of sexual fluids through oral sex. Yeah, the script was written in 15 minutes. Be that as it may, the cinematography is very professional and one of the biggest strengths of the film. There were actually three versions of the film shot – straight horror, horror mixed with sex, and a hardcore porn version. Romay didn't shy away from performing in the hardcore version.
2. Horrible Sexy Vampire (1970)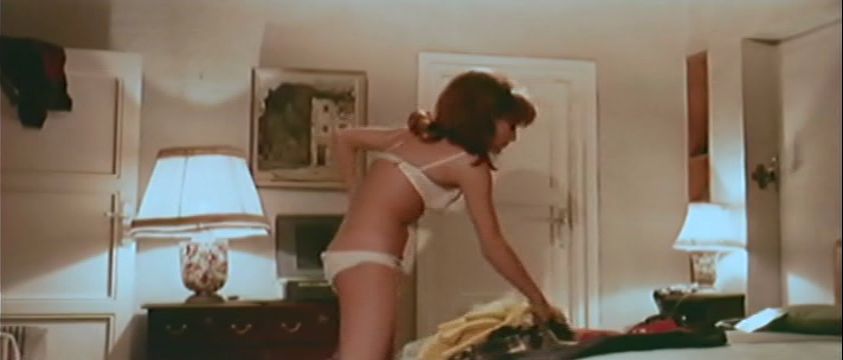 A rash of murders leads a doctor to believe the person responsible is connected to a deceased eccentric baron. The murders suggest to the doctor that the murderer is deranged. Written and directed by José Luis Madrid. It stars Waldemar Wohlfahrt, Barta Barri, Anastasio Campoy. A very slow-moving film, there is very little in the way of traditional horror elements in the film. Like the films of the era, it has beautiful photography, bad special effects and acting, and naked w0men. It's number one strength – like all the rest – atmosphere.
3. The House That Vanished (1974)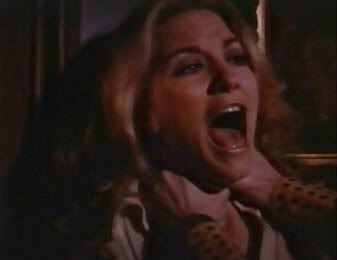 A young model and her petty thief boyfriend find their way through the English fog to a backwoods manor in hopes of looting it. What they find instead is murder, and when the model attempts to find the house again, her efforts come to naught. A very slow-moving, dreary film that was directed by Spanish director Jose Larraz, who would make more of a name for himself in England than Spain. Murders and nudity, Larraz served them in heaping helpings.
4. Vampyres (1974)
Two beautiful women roam the English countryside, luring unsuspecting men to their estate for orgies of sex and blood. But when an innocent young couple stumble into the vampires' lair, they find themselves sucked into an unforgettable vortex of savage lust and forbidden desires. Vampyres is the quintessential cult film. Directed by Jose Larraz, it incorporates a lot of what The House That Vanished did, but wasn't as boring. If you get any of the films on this list, this is the one.
5. Lisa and the Devil (1974)
The story involves a young American tourist, who stays the night at the home of a family of Spanish aristocrats whose house is plagued by supernatural evil and dark secrets involving necrophilia. Directed by horror icon Mario Bava, Lisa and the Devil stars Elke Sommer and is largely unencumbered by plot. Gothic atmosphere and beautiful cinematography make it what it is.
6. Nude for Satan (1974)
After a car accident leaves Susan unconscious, Dr. William runs to the nearest Gothic castle for help. The creepy lord of the manor, who might be a certain dark prince, offers William a bed for the night instead of aid and a strange woman who looks like Susan offers to share it. He accepts and forgets all about the injured woman in his car. The next morning, she wakes up wondering what's going on and wanders to the castle herself. She doesn't find William, but finds his horny double, instead, and the lord, who assures her that the real William is around there somewhere. They've entered a house where their darker halves live and Satan wants to join the sides together to live with him in the castle and, of course, get them nude.
7. The Demoniacs (1974)
Directed by the famed French horror film director (yes, even the French made horror films), Jean Rollin, The Demoniacs tells the story of a group of pirates, who wreck a ship, steal its treasure and rape the two women on board. Left for dead, the women make a pact with the devil to get revenge.
8. Virgin Witch (1971)
Betty and her sister Christine are two young models who are lured by a lecherous lesbian to spend a weekend at a country house so they can be photographed by a trendy photographer. In reality, Christine is being set up for a virgin sacrifice and induction into a witch's coven. This was the feature film debut of Ray Austin, stuntman on The Avengers.
9. The Vampire Lovers (1970) –
A female vampire with lesbian tendencies (do you detect a theme, here?) ravages the young girls and townsfolk of a peaceful hamlet in eighteenth century Europe who, years earlier, killed off her fellow vampires. A rousing hunt for the vampiress ensues as a group of men follow her bloody trail of terror through the countryside. Adapted from J. Sheridan Le Fanu's novella "Carmilla," The Vampire Lovers stars Ingrid Pitt, George Cole and Peter Cushing. Produced by the famed Hammer studios, this was English horror at its finest.
10. Daughters of Darkness (1971)
A recently married young couple are on their honeymoon. They check into a grand hotel, intending to catch the cross-channel ferry to England, though Stefan seems oddly unenthused at the prospect of introducing his new bride to his mother. It is off-season, so the couple are alone in the hotel. Alone, that is, until the sun sets and a mysterious Hungarian countess arrives in a vintage Bristol driven by her secretary. The middle-aged concierge at the hotel swears that he saw the Countess at the same hotel when he was a little boy. The countess quickly becomes obsessed with the newlyweds, and the resulting interaction of the four people leads to sadism and murder. Ilona, Stefan, then the Countess all die, leaving Valerie, now transformed into a creature similar to the Countess, stalking new victims.