Robert Rodriguez's Sin City: A Dame to Kill For opens today and, if you didn't know, has Eva Green in it. She plays Ava Lord. Green has made a career out of playing sexy femme fatale type characters. Born in 1980, Green is the French born daughter of actress Marlene Jobert and Walter Green, a dentist. Green's film debut was the 2004 Bernardo Bertolucci film, The Dreamers.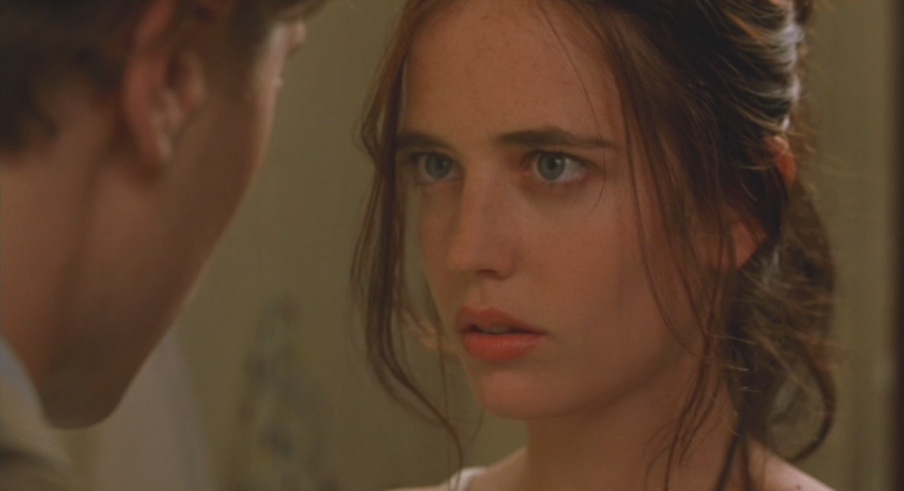 It starred Michael Pitt and gained more than its fair share of controversy due to its graphic sexual nature. It was a master work by director Bertolucci, who first came to prominence in 1971 with the Marlon Brando vehicle, Last Tango in Paris. The Dreamers, for all intent and purpose was the companion to Last Tango in Paris.
Two versions of the film exist, an R-rated version and an NC-17 one. The NC-17 version is three minutes longer.
Her next two films would give her a minor role in the French film, Arsene Lupin, about a gentleman thief, and a supporting role as Sibylla in the Ridley Scott film, Kingdom of Heaven.
Green would next become Bond girl, the double agent, Vesper Lynd. The film was Casino Royale and also starred Daniel Craig.
Cracks and Perfect Sense were notable followers. In Cracks, Green plays Miss G. The story centers on a clique of school girls who idolize their diving instructor, Green, who in and of herself isn't in her right mind.
Perfect Sense saw Green starring opposite Scottish actor, Ewan McGregor. The story focuses on two people, characters played by Green and McGregor, who try to discover why humans are losing their sensory perceptions.
In the Starz series, Camelot, Green sank her teeth into the role of Morgan Pendragon. Denied her ascension to the throne, Morgan gives herself to the dark side in pursuit of her goal, the throne her father once occupied.
In 300: Rise of an Empire, Green played Artemisia, queen of Halicarnassus, in the sequel to 300.
Green has returned to pay-cable TV with Penny Dreadful. The title refers to a type of 19th century publications that were cheap and featured lurid and sensational subject matter. The series draws on many public domain characters from 19th century Irish and British fiction.
And thus we come back to Sin City: A Dame to Kill For.
THE END.
Tags: Eva Green Robert Rodriguez Sin City A Dame To Kill For